At Morningstar Mortgage, we have been assisting California professionals and their clients with with purchase,refinance, and real estate investment solutions for 19 years.
When you have questions, or you are ready to utilize our mortgage experts to help you achieve your financial goals, please contact us anytime.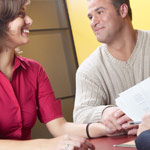 Every transaction at Morningstar Mortgage will be reviewed by a Certified Mortgage Planning Specialist to insure you are getting expert professional advice. Often getting the perfect solution in place requires that we work as a team with your financial advisor, realtor, attorney, property manger and insurance agent. We do this at no cost to you. We can also refer you to a qualified professional upon request.
Lower Mortgage Costs Through Cutting-edge Mortgage Origination Technology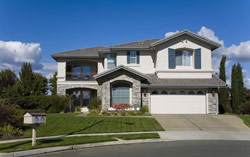 Our customers save money and close their loans quickly because we employ the most advanced mortgage technology available. In a rush? We welcome you to apply online and save days of mailing time. The Internet, advanced mortgage processing software, and automated mortgage underwriting systems are coordinated to dramatically speed up the mortgage process and deliver the best rate and terms. We always enjoy meeting our clients so you can always visit our corporate office in Huntington Beach, CA.
Morningstar Mortgage is a Federal Housing Administration Approved Lending Institution. Approved Lender # 24053-00004. We are not simply a branch of one bank and limited to the mortgage products they offer. We offer a range of different options from many wholesale lending sources, both government insured and privately held. More choices enhance our ability to match your needs flawlessly.
We have published a separate comprehensive web site exclusively for your reverse mortgage needs at www.ocreverse.com