GOAL: Stay out of a nursing home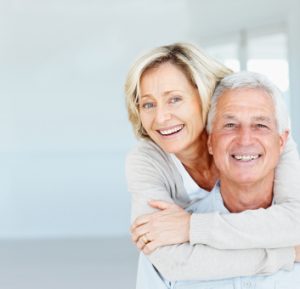 Mr. and Mrs. Smith have lived on their family home for 30 years, just recently paying off the mortgage. Mr. Smith's medical needs begin to rise. He does not want to leave his wife and his home and move into an assisted living facility. They would have to sell their home to pay for it.
To solve this they take out a reverse mortgage to pay for the in home medical care Mr. Smith needs. They both can live in their home for the rest of their lives with no mortgage payments, and on top of that, take a  monthly draw to pay for medical expenses.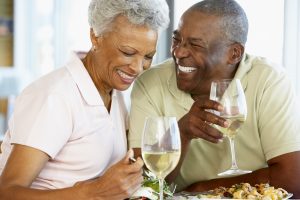 Most people start retirement financially fine, but for many, things get a bit more pinched from there. People are living longer, medical costs have skyrocketed, and inflation has surpassed social security increases. A reverse mortgage can help you enjoy your retirement in your home. It can be a useful tool to afford some help such as a handyman for repairs, home improvements such as stair escalators (hopefully before you truly need it), or in-home senior living services.
A reverse mortgage can help you avoid a nursing home by….
Living near or with a son or daughter:

Simply buying a home near family. A reverse mortgage can be used on your existing residence to free up cash which is then used to buy a 2nd home, or you can sell your current home, move, and buy a new home with a reverse mortgage.
Another option is to get a reverse mortgage on your primary residence to free up cash to buy a neighboring home which could even be rented out for a few years if you don't yet need physical help.
Remodel your home to suit the needs of your family, such as adding a guest unit, or remodeling a garage into living space then adding a detached exterior garage, or adding a 2nd floor to your existing home footprint without losing any lot size, which might allow you to live on the main floor (with no stairs) while family lives above or below.
You could also buy a home with a guest unit or large property suitable for multi-family living such as a duplex, or two homes adjacent to each other

Home retrofitting:

Floor Plan Upgrades: If your current floor plan has stairs, you may want to consider remodeling the home to live on a main floor, or installing an elevator or stairlift.
Safety Upgrades: Add stair escalator attachments before you need it, handrails and upgrades to the home to make it more suitable for mobility issues as a form of protection. Most people wait to install things like this, as it's a tacit admission of old age, then if an injury happens reacting may be difficult.
Bath & Shower accessibility and stability enhancements.
Ramps and walks to replace exterior stairs
De-icing systems (i.e. embedded heat systems to melt snow and ice) for winter climates

Technology retrofitting:

The "help I've fallen and can't get up" ads are a cliche', and none of us want to see ourselves in that role – but what about having Google Home or Amazon Alexa in every room? These systems are slick, high tech, helpful – and if you ever needed a helping hand, these systems can be used to summon help. These days, connected devices are cheap and easy to use.
New fitness systems can contain heart rate monitors and monitor your movement. Using IFTTT (If this, then that) type systems, this could alert someone if movement isn't detected for a certain amount of time.

Medical assistance:

If you need just occasional help, in-home care providers can send nurses if needed, or schedule checkups.
Uber & Lyft can help on medical trips, and the cost keeps going down for these ride-sharing systems.
The good news is we can help. We'd like to design a plan for you, but we don't know what you qualify for.
Factors that determine how much you can get include your age, the value of your home that you own or intend to buy, and any mortgage payoffs, or other liens such as overdue taxes.
We'd like to help you. Why not request a quote, and we'll give you some risk-free options to consider? Just fill out the form on the right and we'll get right back to you. There's no pressure – just a friendly chat and options to think about.